My how time flies, seems like just yesterday (back in 2008) that I did a piece titled Politics and Storage, or, storage in an election year V2.008 and if you are not aware, it is 2012 and thus an election year in the U.S. as well as in many other parts of the world. Being an election year it's not just about politicians, their supporters, pundits, surrogates, donors and voters, it's also a technology decision-making and acquisition year (as are most years) for many environments.
http://storageio.com/book3.html
Similar to politics, some technology decisions will be major while others will be minor or renewals so to speak. Major decisions will evolve around strategies, architectures, visions, implementation plans and technology selections including products, protocols, processes, people, vendors or suppliers and services for traditional, virtual and cloud data infrastructure environments.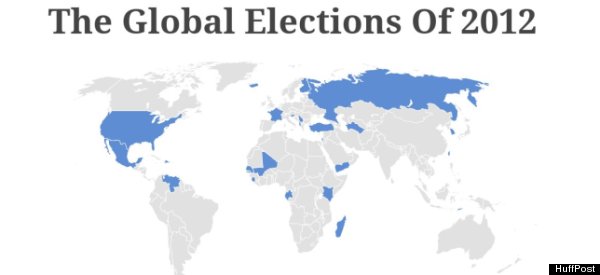 Vendors, suppliers, service providers and their associated industry forums or alliances and trade groups are in various sales and marketing awareness campaigns. These various campaigns will decide who will be chosen by their customers or prospects for technology acquisitions ranging from hardware, software and services including servers, storage, IO and networking, desktops, power, cooling, facilities, management tools, virtualization and cloud products and services along with related items.
The politics of data infrastructures including servers, storage, networking, hardware, software and services spanning physical, cloud and virtual environments has similarities to other political races. These include many organizations in the form of inter departmental rivalry over budgets or funding, service levels, decision-making, turf wars and technology ownership not to mention the usual vendor vs. vendor, VAR vs. VAR, service provider vs. service provider or other match ups.
On the other hand, data and storage are also being used to support political campaigns in many ways across physical, virtual and cloud deployment scenarios.
Let us not forget about the conventions or what are more commonly known as shows, conferences, user group events in the IT world. For example EMCworld earlier this year, Dell Storage Forum, or the recent VMworld (or click here to view video from past VMworld party with INXS), Oracle Open World along with many vendor analyst, partner, press and media or blogger days.
Here are some 2012 politics of data infrastructure and storage campaign match-ups:
Replication and snapshots vs. Backup vs. data protection modernization

Erasure codes vs. RAID

Cloud products vs. cloud APIs vs. cloud services

Bring your own device (BYOD) vs. IT supplied

VDI vs. Physical and traditional desktops including windows performance

EMC vs NetApp in the race for unified or anything else storage related

Big iron vs. little iron vs. virtual iron or software defined

EMC vs. Oracle in the race for big data buzz

Green IT myths and missed opportunities

Oracle vs. IBM in the race for big data and little data (databases)

Clusters, clouds and grids vs. traditional architectures

Seagate vs. Western Digital (WD) in the race for Hard Disk Drives (HDD)

SSD vs. HDD vs. HHDD and SSD startups vs. established vendors

EMC and Lenovo vs. Dell, HP, IBM, NetApp and others

PCIe SSD vendors vs. storage array and appliance vendors

Nand flash vs. any new SSD entrants for persistent memory

SAN, NAS or Unified vs. Cloud object vs. DAS vs. SAS vs. FCoE

Microsoft Hyper-V and Citrix Xen and KVM vs. VMware vSphere

Microsoft, HP and others vs. Amazon and Goggle for cloud supremacy

Edgy vs. civility, G2 vs. GQ, entertainment vs. education

IOV, SDN, and software defined anything vs. hardware defined anything

Speaking of networks vs. server and storage or software and convergence, how about Brocade vs. Cisco, Qlogic vs. Emulex, Broadcom vs. Mellanox, Juniper vs. HP and Dell (Force10) or Arista vs. others in the race for SAN LAN MAN WAN POTS and PANs.
Then there are the claims, counter claims, pundits, media, bloggers, trade groups or lobbyist, marketing alliance or pacs, paid for ads and posts, tweets and videos along with supporting metrics for traditional and social media.
Lets also not forget about polls, and more polls.
Certainly, there are vendors vs. vendors relying on their campaign teams (sales, marketing, engineering, financing and external surrogates) similar to what you would find with a politician, of course scope, size and complexity would vary.
Surrogates include analyst, bloggers, consultants, business partners, community organizers, editors, VARs, influencers, press, public relations and publications among others. Some claim to be objective and free of vendor influence while leveraging simple to complex schemes for renumeration (e.g. getting paid) while others simply state what they are doing and with whom.
Likewise, some point fingers at others who are misbehaving while deflecting away from what they are actually doing. Hmm, sounds like the pundit or surrogate two-step (as opposed to the Potomac two step) and prompts the question of who is checking the fact checkers and making disclosures (disclosure: this piece is being sponsored by StorageIO )?
What this all means?
Use your brain, use your eyes and ears, and use your nose all of which have dual paths to your senses.
In other words, if something sounds or looks too good to be true, it probably isn't.
Likewise if something smells funny or does not feel right to your senses or common sense, it probably is not or at least requires a closer look or analysis.
Be an informed decision maker balancing needs vs. wants to make effective selections regardless of if for a major or minor item, technology, trend, product, process, protocol or service. Informed decisions also mean looking at both current and evolving or future trends, challenges and needs which for data infrastructures including servers, storage, networking, IO fabrics, cloud and virtualization means factoring in changing data and information life cycles and access or usage patterns. After all, while there are tough economic times on a global basis, there is no such thing as a data or information recession.
This also means gaining insight and awareness of issues and challenges, plus balancing awareness and knowledge (G2) vs. looks, appearances and campaign sales pitches (GQ) for your particular environment, priorities and preferences.
Keep in mind and in the spirit of legendary Chicago style voting, when it comes to storage and data infrastructure topics, technologies and decisions, spend early, spend often and spend for those who cannot to keep the vendors and their ecosystem of partners happy.
Note that this post is neither supported, influenced, endorsed or paid for by any vendors, VARs, service providers, trade groups, political action committees or Picture Archive Communication system (e.g. PACs), both of which deal with and in big data along with industry consortiums, their partners, customers or surrogates and neither would they probably approve of it anyway's.
With that being said, I am Greg Schulz of StorageIO and am not running for or from anything this year and I do endorse the above post ;).
Ok, nuff said for now
Cheers gs